On Saturdays
.... I want to rest, I want to enjoy, I want to stop the time and make this day as long as possible.
Sometimes I feel overwhelmed with the amount of hours I have ahead, I want to do it all.
Sometimes I wake up and I make
a list
of the things I would like to do, they are so many, that I do not want to forget.
Everybody is different and the way you enjoy your weekend could be completely different to the way I do it.
If you work from Monday to Friday, I'm sure you want a more relaxed day, no makeup, no watch, no talk, you just let the day go.
If you stay at home, perhaps you would like to dress differently, go out or meet some friends, perhaps you have the need to interact with the outside world!
I'll share some of the things I'll do today.
I'd love to hear from you.
Share your "weekend plan" you could inspire somebody that has an empty list! ...perhaps you want to have an empty list.
I will…
·
Write
short stories for my Blog.
·
Bike
if I can convince my little son to go with me, because he does not like hot weather.
·
Make my favorite meal : spinach omelet (see recipe below).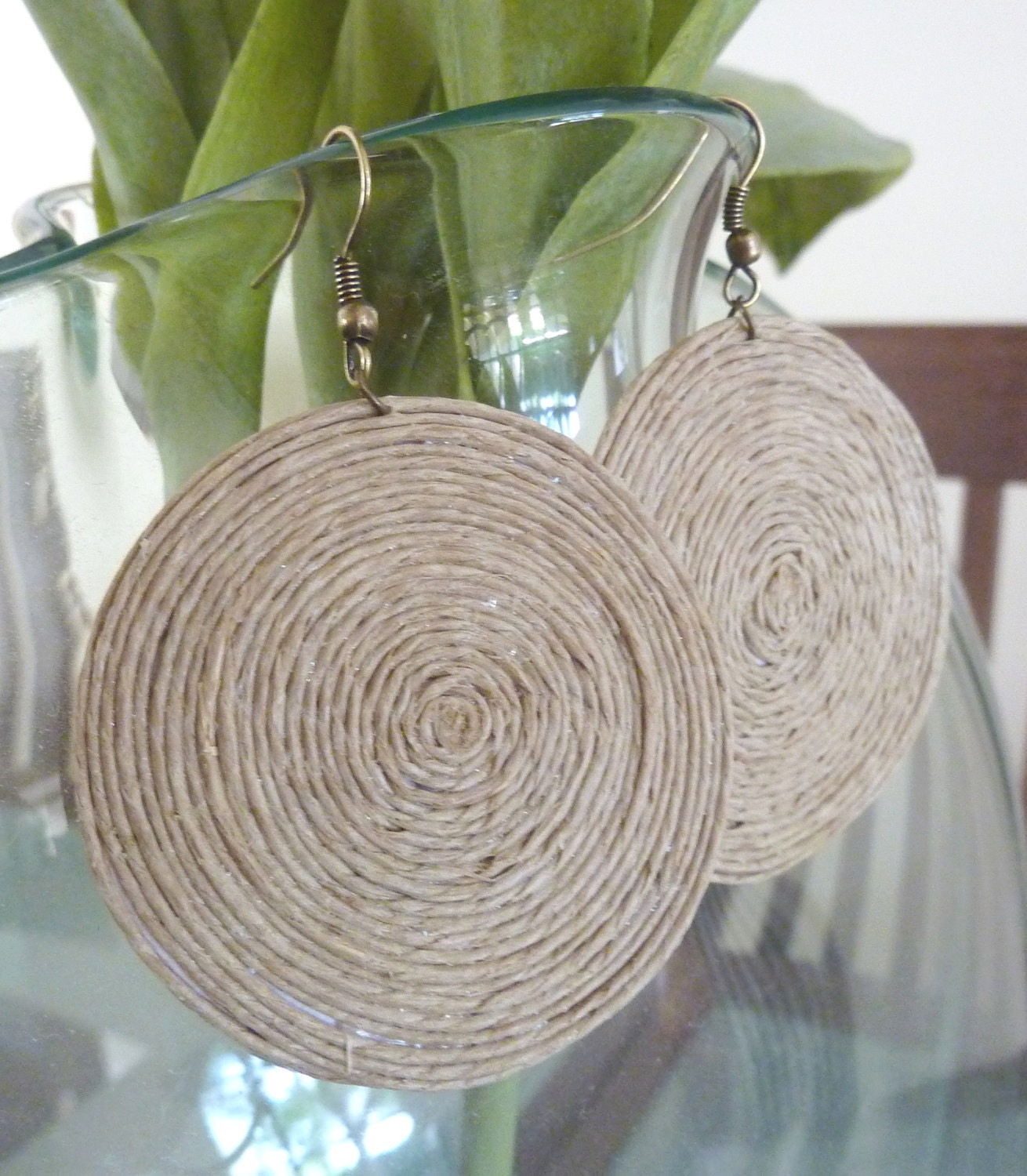 ·
Wear something different to feel today is weekend! I will wear the "full Moon" earrings that I've made
http://www.etsy.com/listing/82451091/full-moon-earrings-handmade-hempcord
Those activities, believe it or not, make my day special.
Spinach Omelet
You need :
Fresh baby spinach.
Green onions.
1 happy hen egg.
Shredded
mozzarella cheese.
Parmesan cheese.
Olive oil.
Salt if you want it, parmesan cheese is salty.
Mix 1 egg, shredded
mozzarella and parmesan cheese in a small bowl.
Mix spinach, green onions with olive oil in a small pan, until spinach is cooked.
Add the mix egg + mozzarella + parmesan into the pan on top of the spinach and green onion.
Bon Appetit!